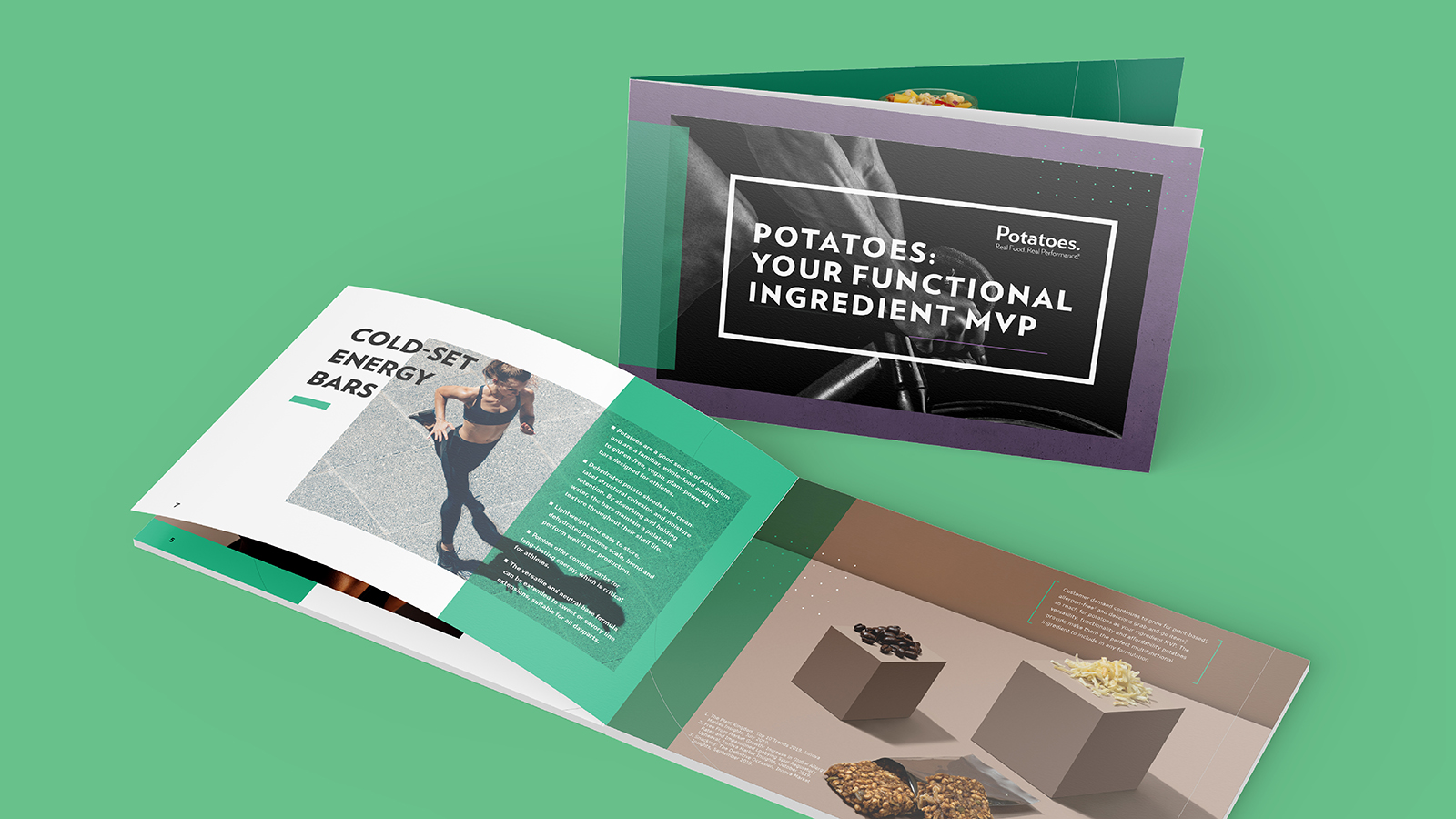 Innovation Strategy
Culinary Trends & Mapping
Culinary Recipe Development
Culinary Product Development
Strategy & Insights
Consumer Insights
Data & Analytics
Potatoes: Your Functional Ingredient MVP
From a nutritional standpoint, potatoes have a long-standing, undeserved bad reputation. But really, what appears to be just an unassuming spud is an all-out nutritional powerhouse. In 2019, Potatoes USA and SRG set out on a mission to squash these misperceptions once and for all and drive potatoes' share in the market through the roof. We needed to shine a light on all the good stuff potatoes bring to the table: complex carbohydrates, potassium, fiber, B vitamins, vitamin C, and more. And what better way to show how highly potatoes deliver than pairing them with the most nutritionally savvy people on the planet—athletes.
We repositioned potatoes not just as "good for you," but as high-performance fuel and an essential building block in a smart recovery. In this bespoke ingredient program, we developed a number of performance-specific formulations: from energy bars and sports drinks, to on-the-go potato poppers and energy gels—all with potatoes as the hero ingredient.
To lead the campaign, we designed an arresting collateral piece aimed directly at the R&D chefs and food scientists who bring these kinds of ideas to market.