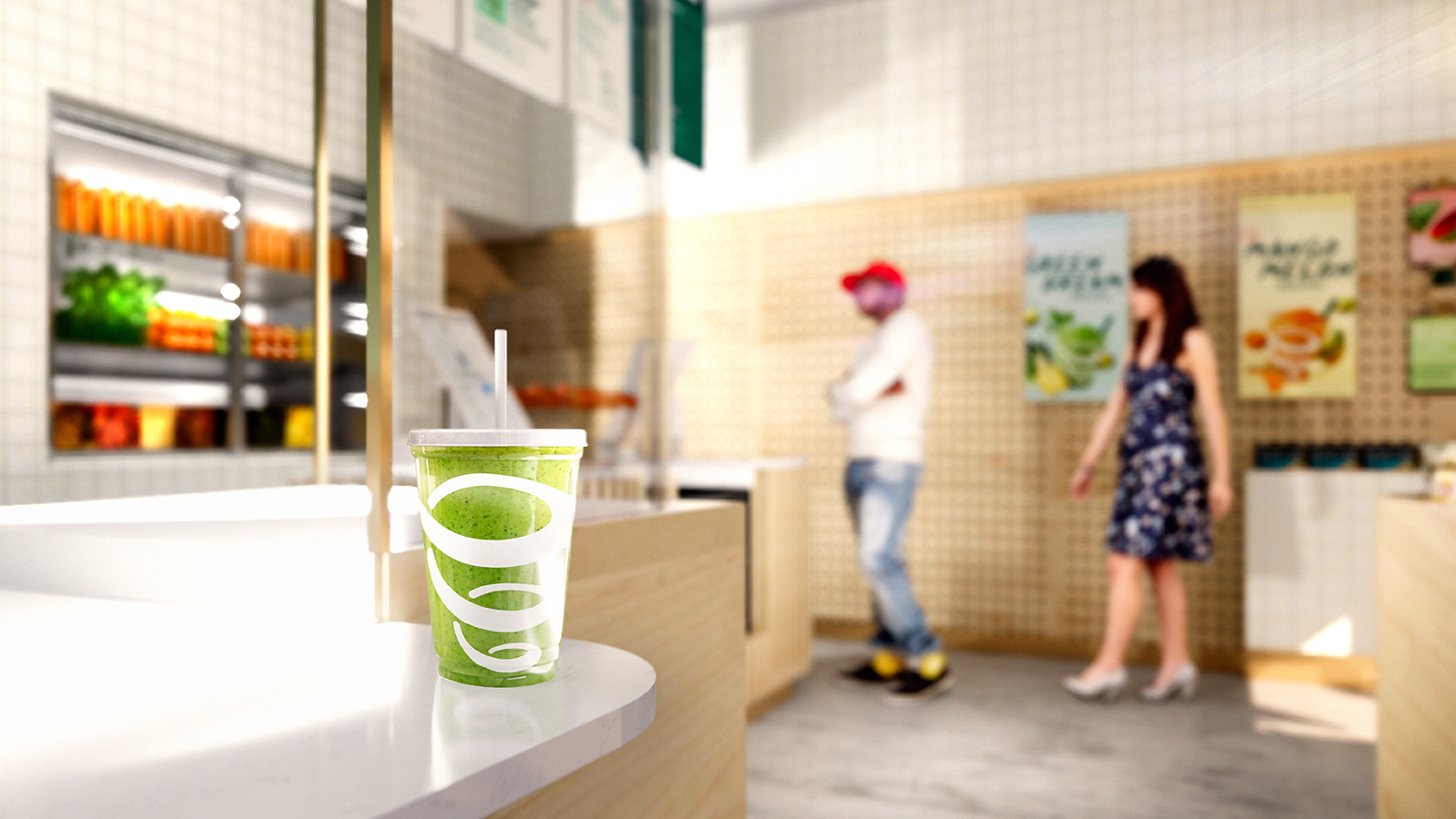 Brand Design
Packaging Design
Brand Positioning
Environmental Design
Brand Strategy
Consumer Insights
Jamba
At SRG, fresh perspective comes naturally.
We help brands large and small stay ahead of the ever-changing food landscape, creating solutions that are not only relevant today, but built for the future. Our team works to ensure everything we do is grounded in insights and inspired by trends that shape the food ecosystem. That's why Jamba Juice came to SRG for a (not too) sweet brand reinvention.
Stuck in a sugary past, Jamba Juice was losing core users to smaller, niche brands while fighting for share among mainstream competitors. Once an industry leader, Jamba Juice found itself sinking lower on smoothie lovers' consideration set. The culprit? A modern consumer perspective on freshness, flavor, and health.
To start, our team immersed into the modern smoothie lover's world, studying their life attitudes, habits, and food philosophies. Our insights inspired a future-focused brand vision that centers on "Inspiring Goodness" and takes on a simplified name that reaches beyond just juice: Jamba. With this elevated brand vision, we created a fresh brand identity and all-new store design experience, restoring passion for Jamba in a modern health audience.