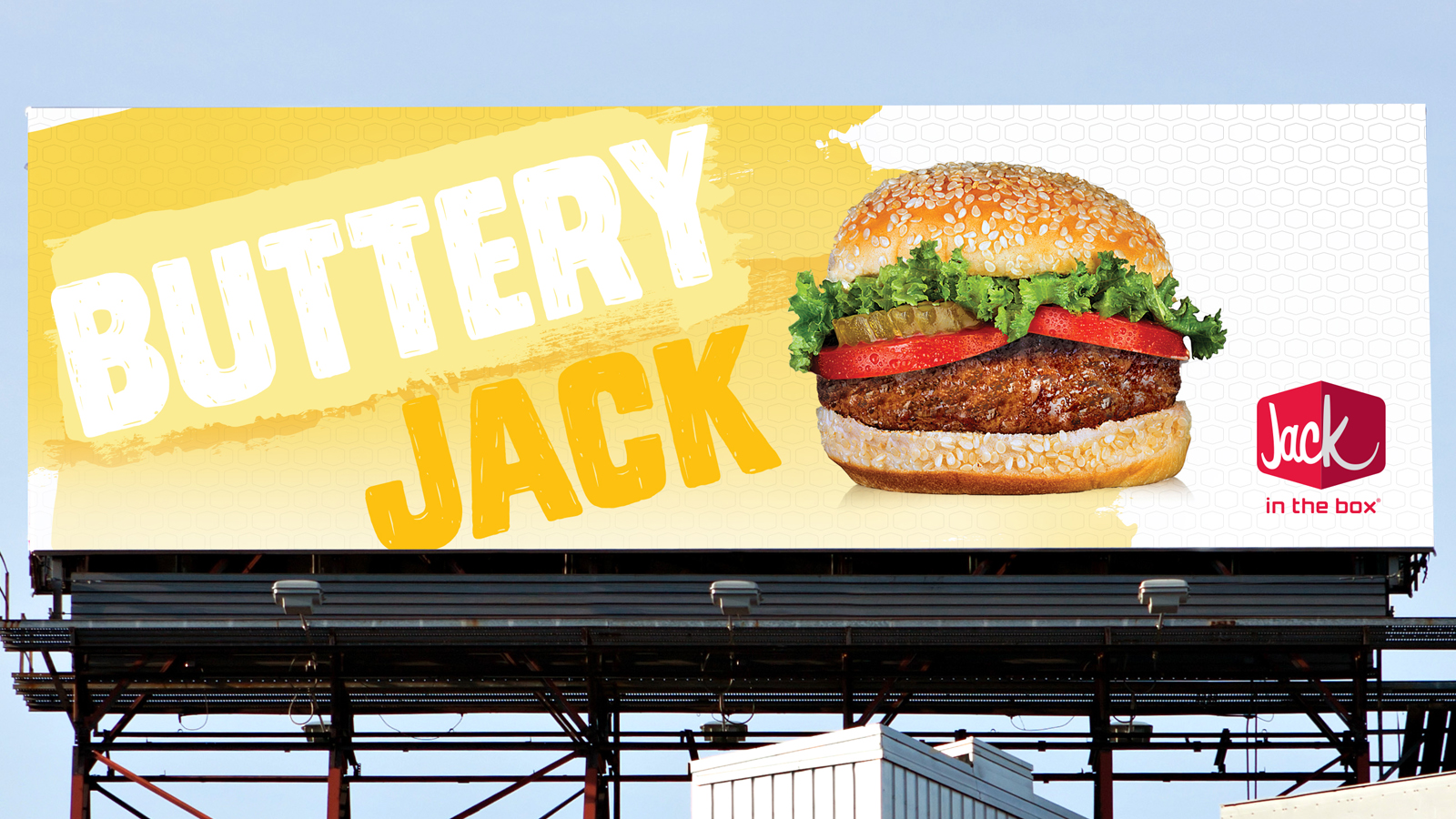 Insights & Strategy
New Product Development
Product Positioning
Sub-brand Design
Jack in the Box Buttery Jack
Jack in the Box was known more for dollar tacos than for hamburgers, and the brand was losing its craveability factor with the next generation. The company needed to cook up something big to bring in millennials willing to pay more for a burger fix. So, Jack in the Box and SRG set out to restore Jack's iconic status as a classic American hamburger brand.
Real-world research in Jack in the Box restaurants revealed that most fast-food lovers look to burgers to meet very specific needs and Jack in the Box wasn't meeting expectations. The customer-centric insights, combined with SRG's proprietary culinary tools, helped inform three distinct innovation opportunities that inspired new product ideas. The team then brought the concepts to life and refined them in real time as edible protocepts made with Jack's cross-functional team and key suppliers. SRG perfected and recommended the Buttery Jack complete with name, recipe, positioning, and messaging strategies as well as sub-brand identity marks.
The Buttery Jack launched in the 2015 Super Bowl with two TV spots and a "Butter Believe It" social media campaign. The premium, signature product platform increased systemwide same-store sales by 8.9% upon launch and has brought sales and new news through LTOs ever since. It was declared the best new product in the history of the company, and it was named Burger Business's Burger of the Year and MenuMasters' Best New Menu Item.