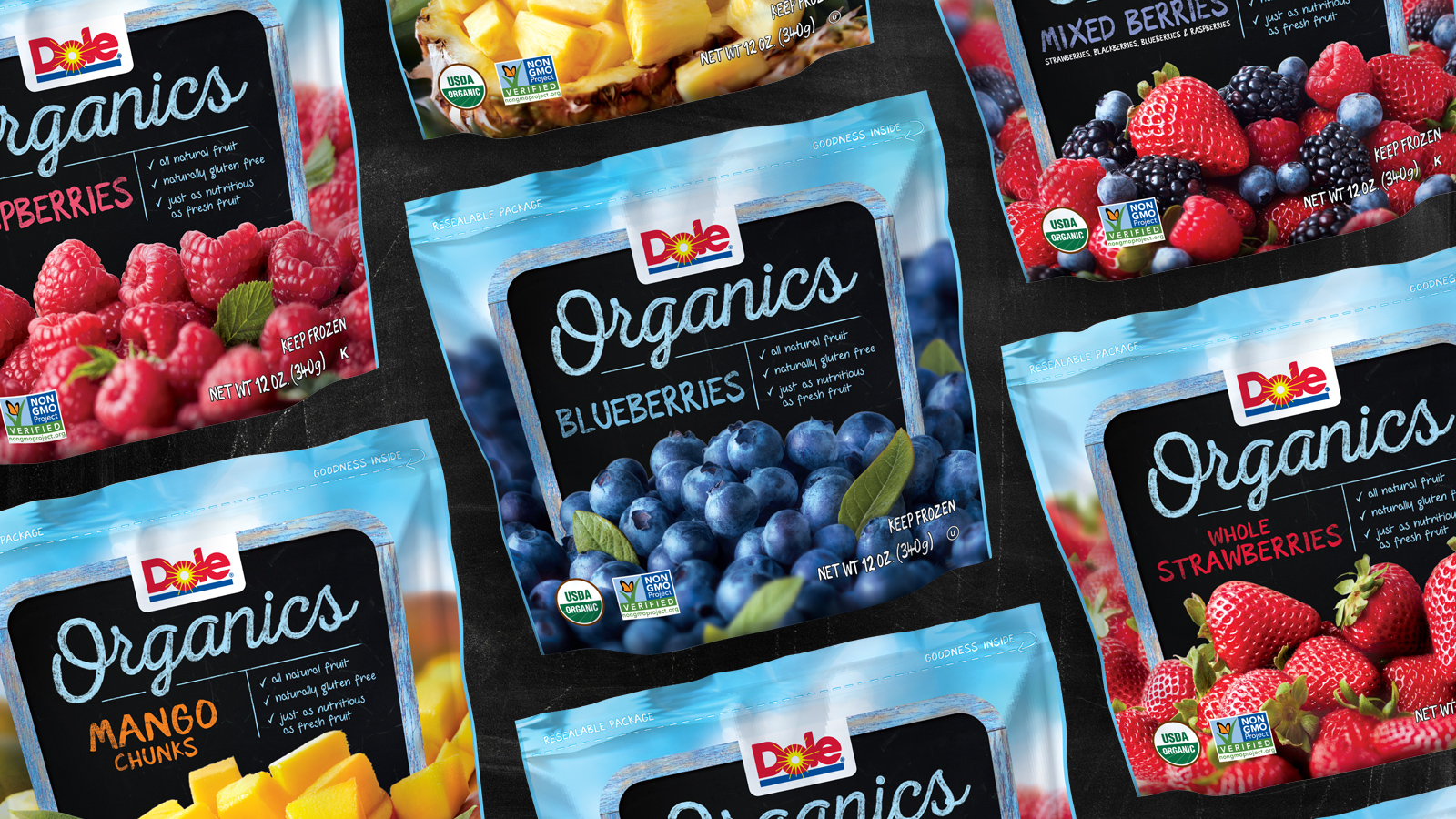 Consumer Insights
Product Positioning
Brand Architecture
Brand Strategy
Packaging Design
Dole Organics
Dole wondered how to break into organic frozen and packaged fruit for years before the natural food boom made it essential to occupy a place in the space primarily dominated by niche and private-label players.
Dole turned to SRG to reevaluate the brand's opportunities in organics across all consumer types and classes of trade. Together we gathered insights from consumers, natural channel experts, and Dole stakeholders to analyze fruit lovers' attitudes, values, and beliefs when it comes to the foods they choose. We confirmed that parents' desire to take better care of their loved ones and ensure a healthier future was the primary motivation for most to "go organic." During the information-gathering process, SRG also discovered that Dole supports families and communities where its fruit is farmed by building hospitals, starting schools, crafting children's chairs from fruit pallets, and teaching sustainable agricultural techniques to farming families.
SRG saw a way Dole could stand apart in the organic category with a new brand story that creates a connection between organic customers' higher-order values and Dole's best brand equities. With the promise to help fruit lovers nourish their families so they can flourish today and tomorrow, we brought the positioning to life with unique packaging not yet seen in the fruit category and established an entry strategy that included name confirmation, consumer and retail channel targets, brand architecture, product positioning, and messaging. Dole Organics Frozen Fruit and Fruit Bowls are being launched in grocery stores nationwide.