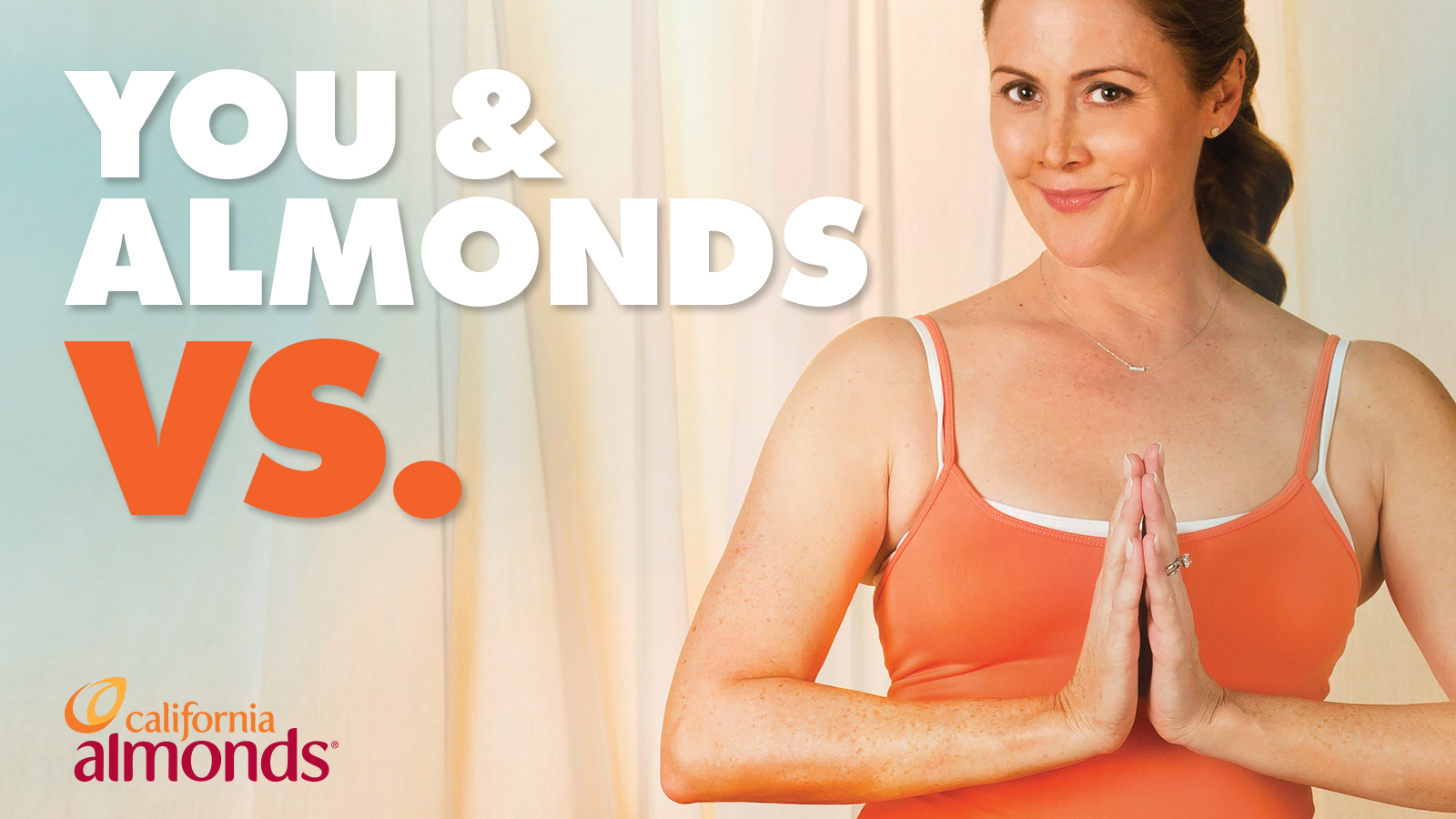 Client:
Almond Board of California
Strategy & Insights
Communications Strategy
Brand Positioning
Advertising
Media Planning
Social Strategy
Data & Analytics
Own Your Everyday. Every day.
Almonds were generally known to be a healthy choice for snacking, but in spite of their recognized health benefits, they weren't thought of as a go-to snack or were dubbed boring.
SRG was tasked with developing an integrated campaign that would give almonds a tone and personality that would make them impossible to forget during snack time, securing them as the ultimate productivity sidekick for the target consumer.
We conducted segmentation to identify a target audience and built a target profile. We determined our primary target to be productive to the extreme, driven by their desire to accomplish a seemingly endless number of tasks in a day. We dubbed the target: The Busy Balancer. We hosted a series of focus groups in the U.S. and Canada to uncover audience insights and learned that nothing is more frustrating to Busy Balancers than when their productivity is interrupted.
We wanted to make almonds top of mind for the Busy Balancer, so they would think of them as not just the best snack choice but the snack that would give them the energy to keep powering through, while also reminding them of their health benefits.
We created the campaign Own Your Everyday. Every Day. to key in on the notion that Busy Balancers, powered by almonds, can own their days and all the things, big and small, that come their way.
The campaign launched in 2018, and almond sales in the U.S. are expected to be at an all-time high.